Rothley Herkules 60 Single Sliding Door Track System 60kg
Rothley Herkules 60 Single Sliding Door Track System 60kg
Description:
Rothley Herkules 60 
Sliding Single Door Gear Track System for Wall Openings, Room Dividers & Entrances 60kg
The Herkules 60 Sliding Door Track System is suitable for single sliding doors up to 60kg. It can be used for sliding doors between rooms, wall openings or for entrances. Each set includes all the main components needed to install a long lasting, smooth running sliding door.
For use on internal sliding doors for domestic or light commercial room dividers. For doors of wood or MDF.
For individual doors up to 60kg in weight
Minimum Door Thickness of 16mm
Aluminium pre-drilled track for a durable, long lasting finish and easy installation
Track can be ceiling or wall mounted (with optional wall brackets)
Strong hangers feature high quality rollers mounted on needle bearings for smooth and quiet running
Anti-jump system means wheels will always run smooth
Clear polycarbonate bottom guide/virtually invisible when installed
Increased flexibility with a range of additional options, including wall brackets, pelmets and spacers
Additional door kit available without track
Tested to over 100,000 cycles - to BS EN1527
System Includes:
1500mm for 750mm Doors - 1 x 1500mm Track, 2 x

Hangers

, 1 x Universal Bottom Guide, 1 x Click Stopper, 1 x Stopper & Fixings Screws.

1800mm for 900mm Doors - 1 x 1800mm Track, 2 x

 

Hangers

, 1 x Universal Bottom Guide, 1 x Click Stopper, 1 x Stopper

 

& Fixings Screws.
Optional wall brackets - these allow fixing the track to the face of the wall. No wall brackets are needed if you are fixing the track under the beam or ceiling.
Note: Track is twice the length of the door opening.
System Specification:
Maximum door weight: 60kg (132lb)
Maximum door height: n/a
Maximum door width: n/a
Minimum door thickness: 16mm
Maxi

mum door thickness: n/a

Door Material: Timber
Installation
Best Sellers
£139.95
£116.63 (exc VAT)

£189.95
£158.29 (exc VAT)
£139.95
£116.63 (exc VAT)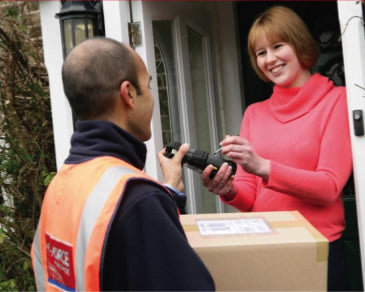 Track your Order with SMS or Email Notification
Shop now!